ningen. The Giant Humanoid of the Antarctic Seas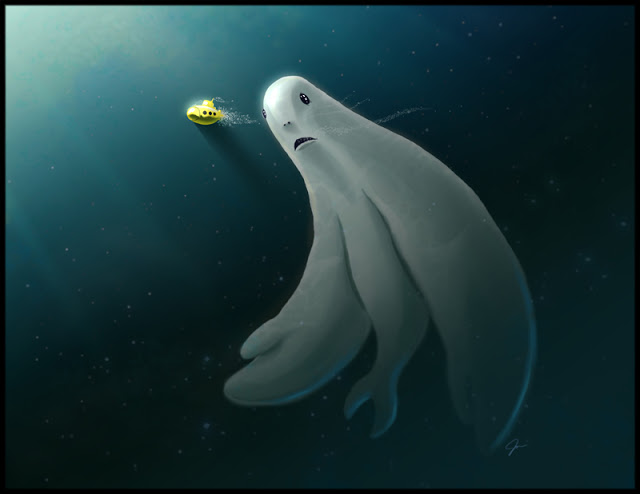 The vast and mysterious depths of the oceans are filled with strange creatures that have never seen the light of day. But while many people believe that the seas are full of as yet undiscovered life forms, many others are reluctant to admit the existence of any truly gigantic species waiting to be discovered in the depths of the unfathomable abysses… One of these creatures is the Ningen.
For many years sailors venturing into the Antarctic regions have reported encounters with a giant anthropomorphic marine creature, swimming alongside pods of whales or among icebergs near the shores. The creature the Japanese whalers called "Ningen" ( which means "human" in Japanese), is a being of more than 10 meters long, as big as a sperm whale, white in color and with facial features and long arms which it uses as fins, the back part resembles a pinniped, Being a hybrid between a whale and a huge seal. Its snout seems strangely human. And it has not only been reported in areas of the South Pole, but also in the Atlantic off the coast of Namibia in Africa. Its existence is debated until today, being a true mystery of the seas.
During the 70s and 80s, numerous images appeared, mainly captured by crew members of whaling ships, who claimed that the creature was real and not just a legend.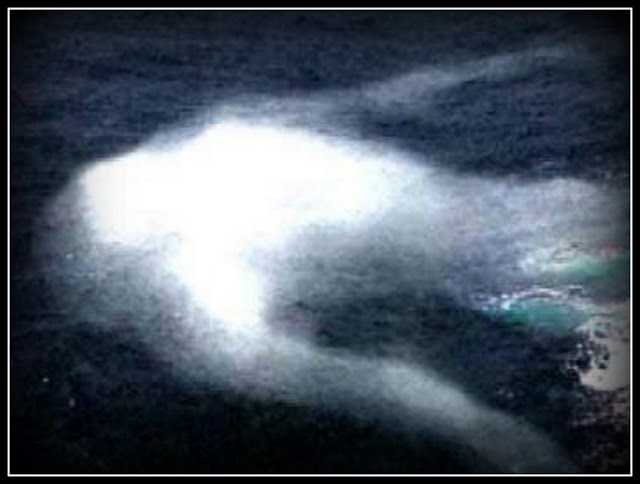 In 2007, a publication specialized in Cryptozoology, the Japanese magazine Mu, made an extensive report on the subject, presenting an impressive photograph of one of these beings. A screenshot obtained with Google Maps, in which it is clearly seen in the open sea The image baffled specialists in marine fauna around the world, not being possible to this day to identify the creature that appears in the images.

In 2006, a Japanese team captured a video sequence where one of these creatures swims at a depth of 198 meters below the surface, adding more controversy to the debate. The images are considered real and are just one of the many existing video testimonies. .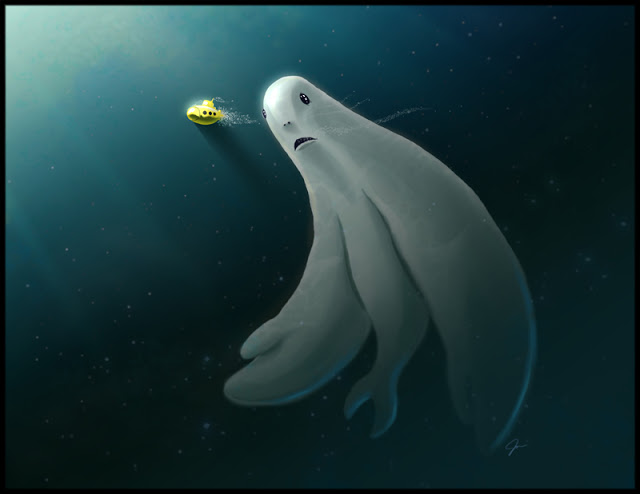 The numerous testimonies and stories lead us to believe that there is an unknown giant humanoid being swimming in the seas. Just as whales were considered legendary animals less than 500 years ago, this is also the case with this beautiful creature.
Perhaps Ningen is the most important discovery of Zoology in this century, and it would be prudent for world entities to support Japanese research in this regard. Thinking that it is just a legend is not thinking. It is an escape from the inherent reality that we know and have more detailed maps of the Moon than of the world's oceans.